Alumni Feature: Nichole Dennis
We're excited to showcase the work and insight of Nichole Dennis, an alum of our 2022 Tech Policy Primer cohort. Nichole's experience at the Hub led her directly to her current role as an IT Cybersecurity Specialist at the Cybersecurity and Infrastructure Security Agency (CISA). Previously, she was the Program Director and Government Relations Specialist for the Cybercrime Support Network. At the Hub, she worked on a project that proposed guidelines for CISA to facilitate implementation of Bug Bounty Programs across federal agencies.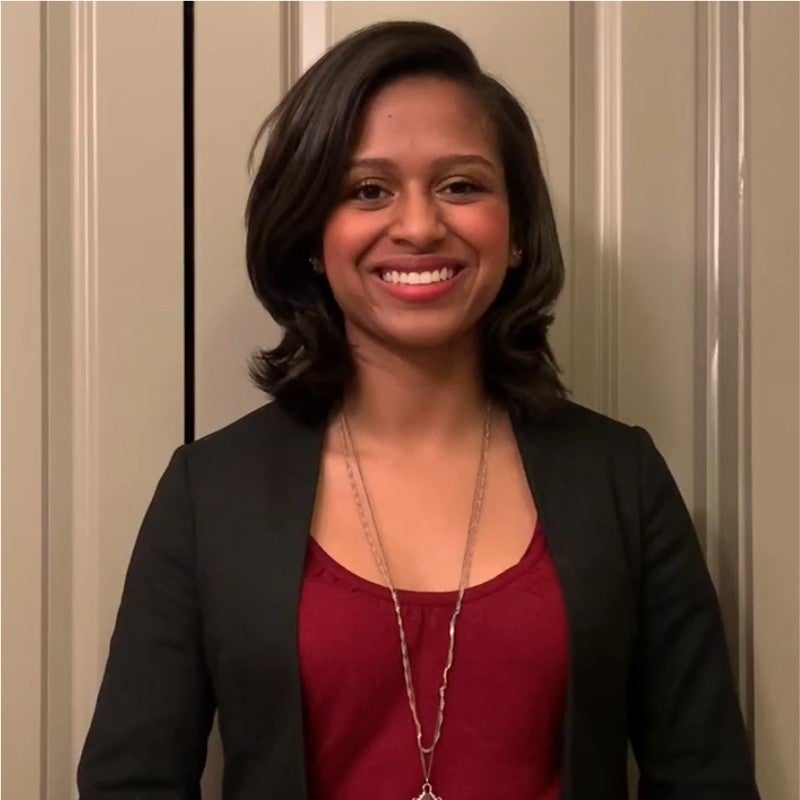 What made you apply to the Aspen Tech Policy Hub Primer program?
This opportunity was at the intersection of some of my passions: technology and helping others. My experiences in both the private sector and nonprofit space, as well as my education in criminology, guided me to my interest in policy. I recognized that to exact large-scale change I need to be able to help drive public policy. Increasing my knowledge on policymaking would not only be a catalyst for my personal growth and success in my career but help make positive impacts through policy.
What was your favorite part of the Hub experience?
It was inspiring to be surrounded by many intelligent, motivated, and service-driven individuals. From the members of the cohort, to the guest speakers and Aspen staff, everyone I worked with was passionate about technology and making a tangible impact. Each session educated and energized me to continue pursuing work in the public policy sphere, as they revealed new avenues for growing personally while also making a difference.
How did your Hub experience affect your career trajectory and plans?
I had interacted with the Cybersecurity and Infrastructure Security Agency (CISA) in my previous nonprofit role, but the Hub expanded my exposure and helped me better grasp how my skill set and passions would fit into the broader mission of the organization. It also helped develop my network which directly led me to being recruited for my current role at CISA.
How did the program change the way you look at policy?
My primary experience engaging in the policy process has been working to engage members of Congress (as well as their staff), leveraging contacts within the Cyberspace Solarium, and connecting with policy analysts. The program exposed me to new levers for impacting public policy, and taught me new perspectives that challenged my own views.
Can you share an example of how you use your Hub training today?
Working in public policy is very comparable to the kinds of group projects we worked on in the Hub. We have a lot of diverse, intelligent perspectives. Working in the public sector is all about figuring out how to galvanize those different perspectives, and pull the best from each person into a well-rounded output.The team I am part of at CISA works with other agencies to minimize cybersecurity risk across the federal government. In my current role I utilize the policy writing techniques I learned for external and internal communications.
What is your advice to prospective Hub applicants?
1) Be open minded to challenging the perspectives you entered the program with. 2) Bring your authentic self, everyone was chosen for their unique abilities and perspectives, don't be afraid to share. 3) Treat your projects and presentations like they are the real deal. You have an amazing opportunity to build an amazing professional network here, don't waste it!
To learn more about Nichole, read her full bio here, and check out her LinkedIn here.